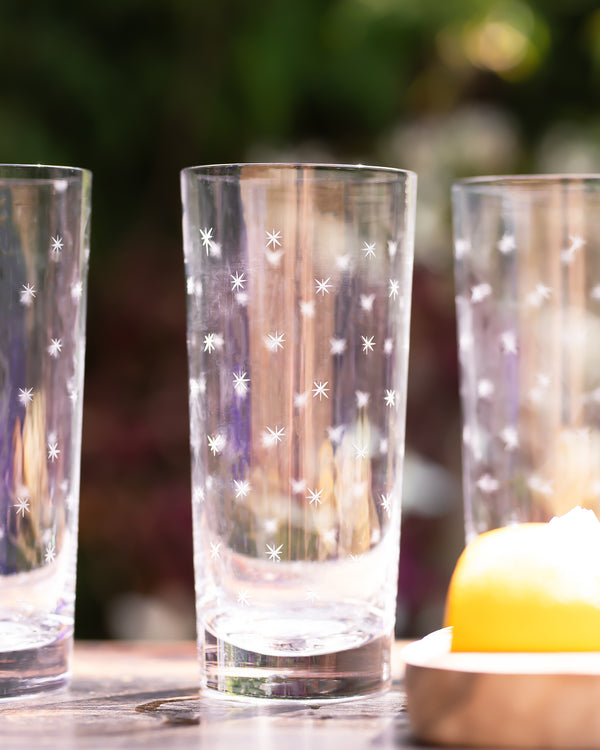 A set of 4 crystal highball glasses with a star design.
The glass you use everyday. Water or maybe Iced tea,or perhaps tequilla, soda and a lime.
Item ships from Europe, so please allow up to 2 weeks.
Each glass has been hand-blown and hand engraved.
Our highballs are made from fine lead-free crystal

All of our glassware is dishwasher safe.
Dimensions: 
15.4 cm tall; 7 cm wide at rim. Capacity: 410ml
6" tall; 2.75" wide at rim. Capacity: 13.9 oz