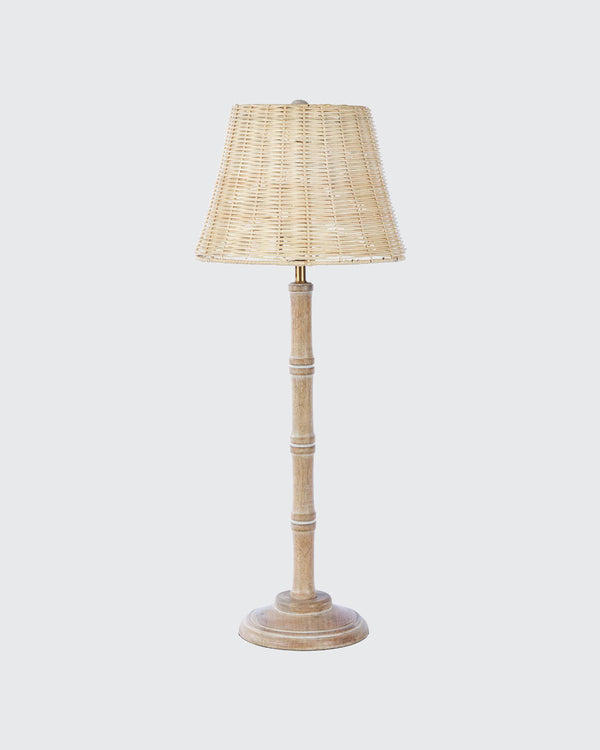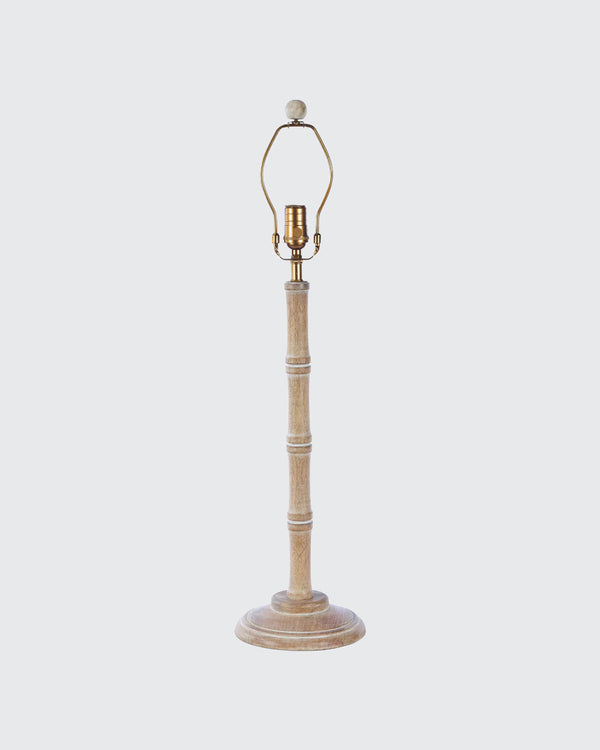 Switch on the light, amp up the island charm. Our Bamboo Table Lamp is hand-carved of mango wood with bamboo-style turnings guaranteed to turn heads. A soft whitewash highlights the wood's natural warmth and grain. Dress the slender silhouette in our Medium Wicker Shade to complete the tropical ensemble. Did we mention this accent lamp is twice as nice in pairs beside the bed or sofa?
Shade sold separately.
Fits our Bahamas Wicker Shade Medium.